MONAT Apple Cider Vinegar Gummies
Sku

#6000002126
MONAT Apple Cider Vinegar Gummies
Supporting Better Health, Inside & Out.
FEATURES
MONAT Apple Cider Vinegar Gummies are packed with ingredients to support better health, inside and out!* These vegan gummies with a delicious natural apple flavor support healthy-looking skin, hair, nails, and metabolism.* Infused with 1,000 mg of apple cider vinegar, B-vitamins, and superfoods, these chewable dietary supplements with only 25 calories per serving will become the tastiest part of your daily routine!
BENEFITS
• Supports hair, skin, and nail health*
• Helps support & maintain a healthy metabolism*
• Supports a healthy cardiovascular system*
• Supports a healthy neural development
• Includes biotin, folate, and a blend of B vitamins
• Completely vegan—gelatin-free
• Only 25 calories per serving
• Delicious natural apple flavor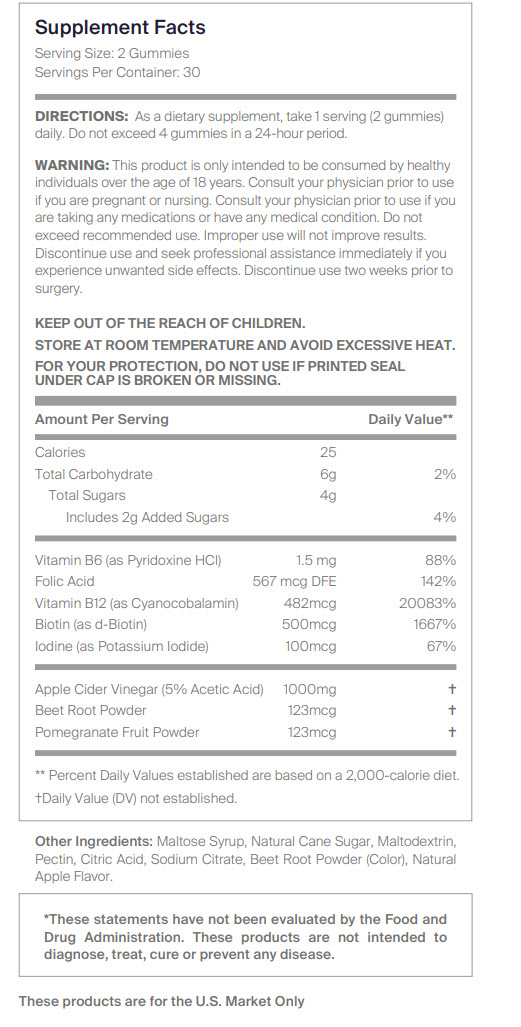 Reviews
LIGIA
Apple Cider Gummies
Taste is delicious. The benefits will leave you feeling amazing!
View Details
Andrea
MMP
Súper deliciosas las consumo en la mañana se las recomiendo para las personas que les gusta el apple cider ya Que le aportan un al cuidado de la piel las uñas y el cabello contiene biotin y vitamina B12 también ayuda el soporte y ayuda a mantener el metabolismo súper recomendadas
View Details